2020年力迈中美国际幼儿园山海关园介绍
  Founded in 1995, Limai Education Group has been adhering to the educational philosophy of "Explore infinite potential with love". Through the educational philosophy of the integration of China and the United States, globally influential independent innovation courses, the Chinese and American elite teaching team and scientific management methods, the aim is to cultivate world citizens with Chinese cultural heritage and international perspective. At present, Limai Education Group has 12 campuses in China and the United States.
  力迈教育集团成立于1995年,一直秉承"以爱开启无限潜能"的教育思想。通过中美相融的教育理念、全球有影响力的自主创新课程、中美精英教学团队和科学的管理方式,旨在培养既有中华文化底蕴,又拥有国际视野的世界公民。目前力迈教育集团在中美两国拥有12所校区。
  Limai Chinese American International Preschool Shanhaiguan campus is a kindergarten under the Limai Education Group. Relying on Limai's senior international education resources background, it is committed to providing children with first-class growth environment and diverse international cultural space and adopting the high-quality teaching service content synchronized with the international and cultivating children's global vision and active exploration of the spirit of learning.
  力迈中美国际幼儿园山海关园是力迈教育集团旗下幼儿园。依托力迈资深的国际教育资源背景,致力于为孩子提供一流的成长环境和多元国际文化空间,采用与国际同步的优质教学服务内容,培养幼儿全球化视野和主动探索的求知精神。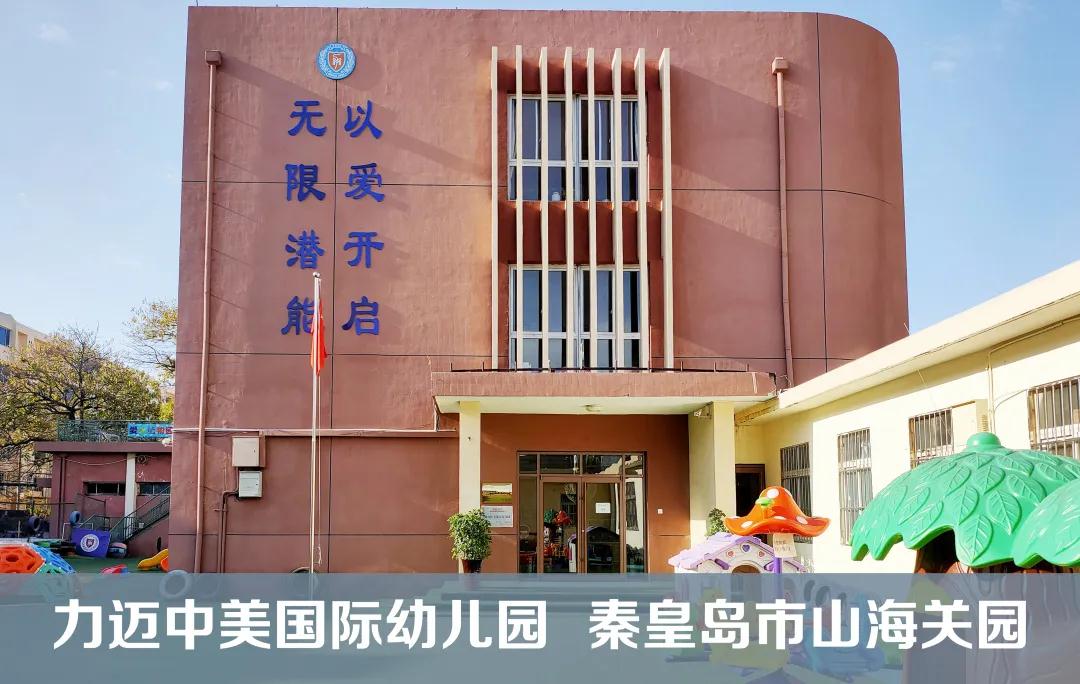 01
  Hardware 硬件
  Shanhaiguan Campus covers an area of about 3,500 square meters , with a large outdoor area of 1000 square meters . There are 6 classes. The indoor area of each class is about 80 square meters, and there are multiple washbasin and independent washroom.
  山海关园面积约3500平米,拥有1000平米大型户外场地,共有6个教学班。每个班级室内面积约80㎡,并设有多位的洗手池与独立卫生间。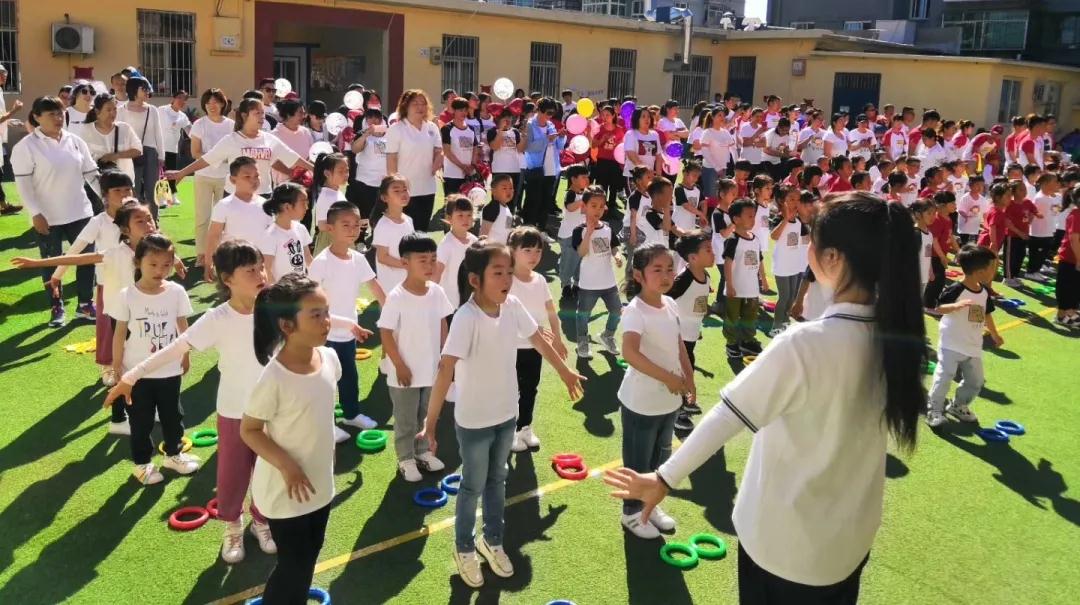 Shanhaiguan Campus 山海关园外景
  Exercise facilities 户外运动设施
  02
  Featured Classroom
  特色教室
  Our preschool is a child's second home. We attach great importance to children's daily life and teaching environment. The school has multi-functional hall, library, art baking, Lego construction classrooms, etc., with well-equipped facilities. These classrooms that attract children are the result of repeated discussions and careful arrangement by the designers and the front-line teachers.
  幼儿园里是孩子的第二个家,我们极为重视孩子的日常生活和教学环境。园所内设有多功能厅,图书馆等,功能设施齐全。这些吸引孩子们的教室,是由设计师与一线教师经过反复讨论、精心布置的成果。
  Interior 室内布置
  03
  Supporting 配套
  1.Multimedia integrated teaching 多媒一体机教学
  2.Video Surveillance 视频监控
  3.Customized classroom furniture 定制的教室家具
  Teaching aids 教学教具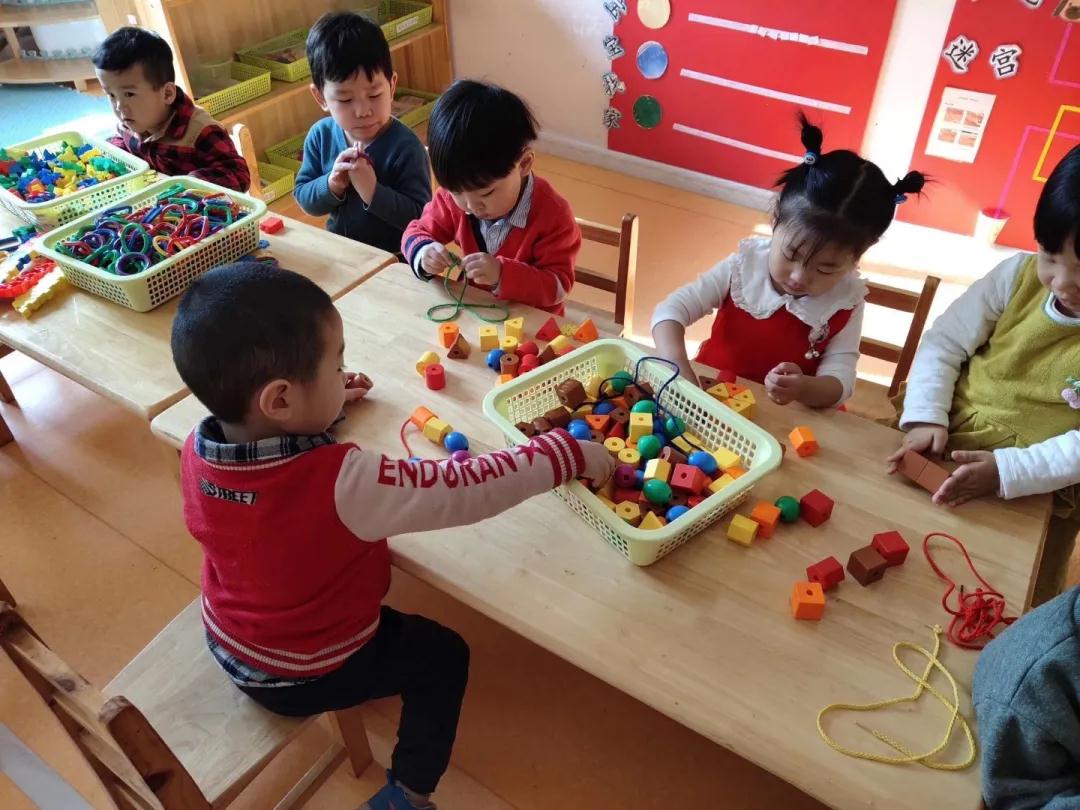 04
  Faculty 师资队伍
  All Chinese teachers graduated from the preschool education major of normal university with a certificate (kindergarten teacher qualification certificate). They are required to have good character and thinking.They like children and are very caring.There is a strict Chinese teacher review and selection mechanism. All Chinese teachers can only be employed after passing the training.
  师范学前教育系的高等院校毕业,全部持证(幼儿园教师资格证)上岗。有良好的品德与思想,喜欢孩子有爱心。我们有严格的中方教师审核与选拔机制,经培训合格通过后方可上岗。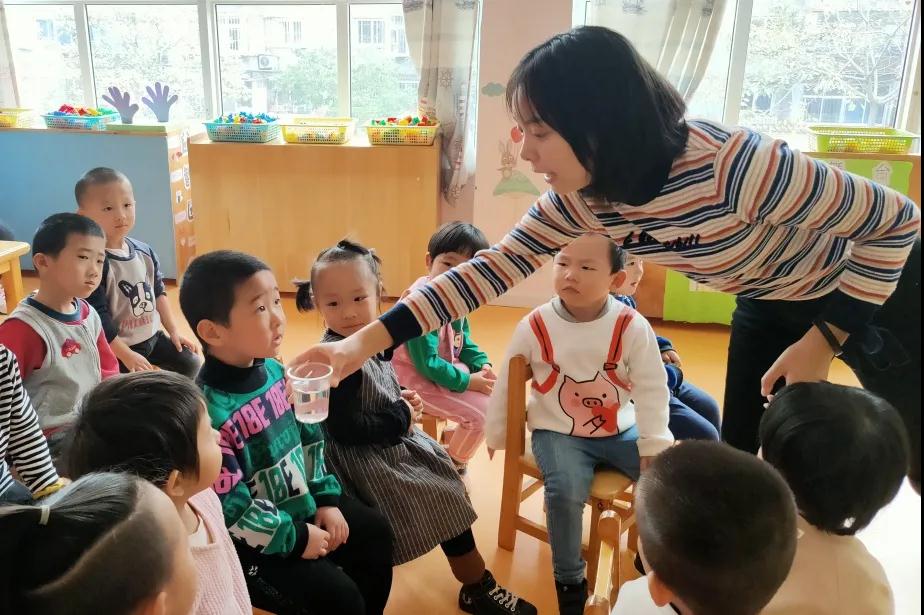 老师授课
  05
  Teaching Staff 师资配置
  The teacher team of each class is composed of 3 teachers. Two of them are Chinese teacher who are both with rich experience in teaching children. The other one teacher is a life teacher. These 3 teachers are all full-time teachers and the 6 classes in Shanhaiguan campus are configured in this way.
  每个班的教师队伍由3名老师组成,2位老师具有丰富幼儿教学经验,同时再配一位保育员。这3位老师都是各班的专职老师,山海关园6个班级都如此配置。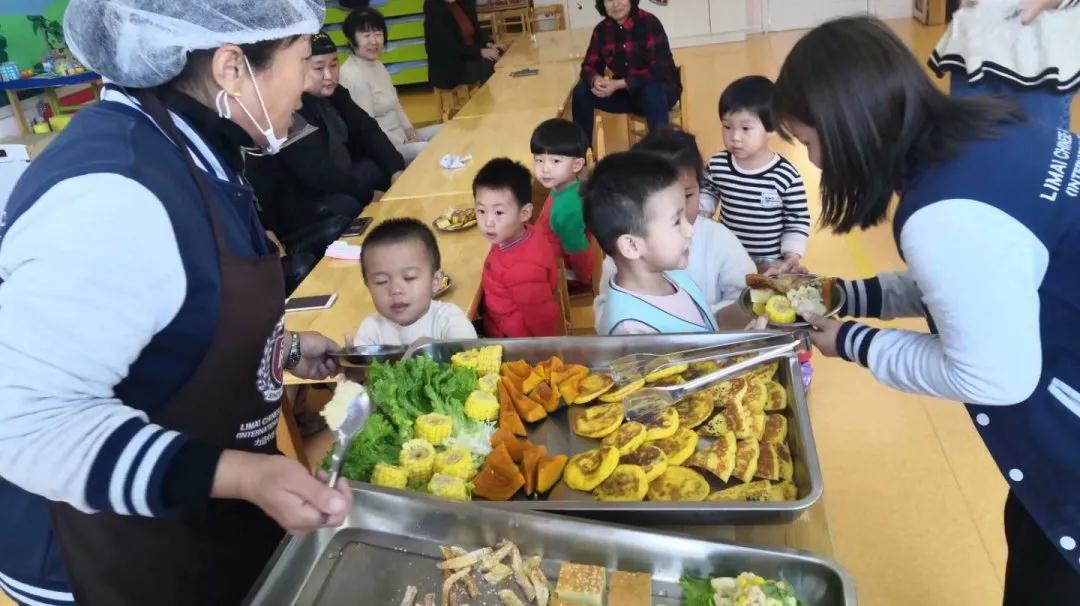 06
  Course 课程
  Our curriculum builds positive self-awareness for each child and ensures that it meets the child's personal development needs. Under the guidance of the teachers, a variety of learning areas and opportunities are merged to enable children to develop physically, personally, socially and emotionally. The course enables children to develop in many aspects such as art creation, Chinese studies, social practice, sports, character education, etiquette, dance, natural sciences, etc.
  我们的课程为每个孩子建立正面的自我认知,确保满足孩子的个人发展需求。在老师的引领下,将各种学习领域和机会融合,使孩子在身体、个性、社会性、沟通和情感方面都得以发展。让孩子在艺术创作、国学、社会实践、运动、品格教育、礼仪、舞蹈、自然科学等多方面得到发展。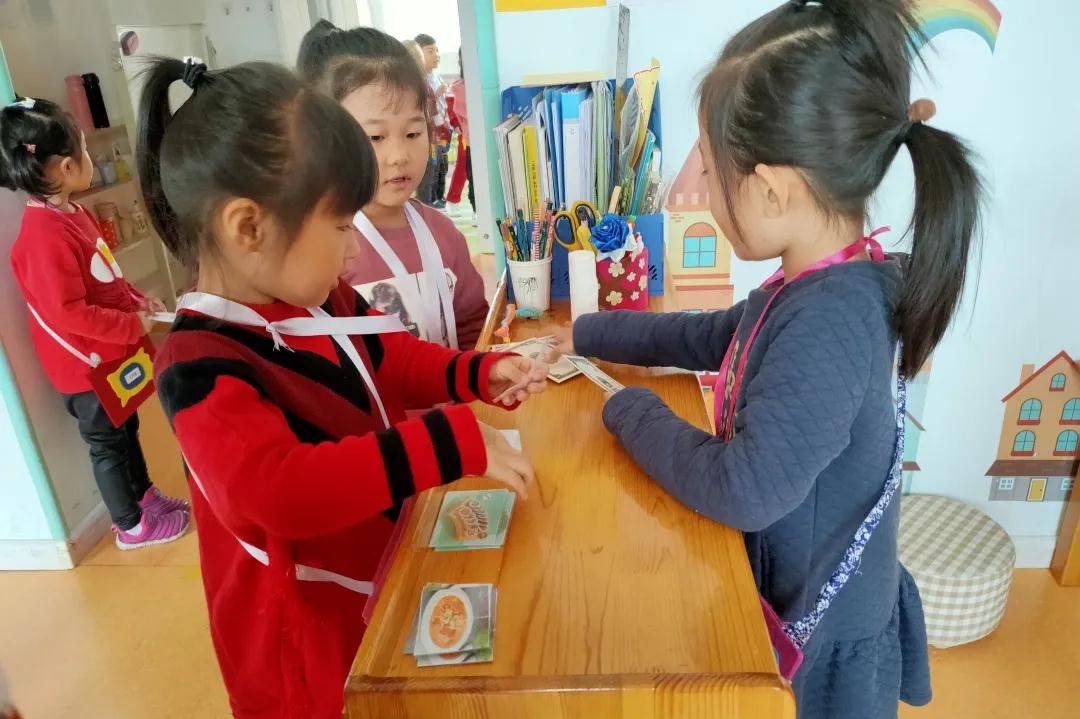 LCAI Curriculum LCAI国际幼儿课程
  Based on 20 years of international education experience, Limai independently developed the LCAI curriculum. For children 2-6 years old whose native language is not English, based on the native American curriculum, from the eight fields of language, reading, fine arts, mathematics, music, science, physical development, social skills, etc. and three levels of habit formation, thinking construction, values Cultivate , stimulate children's interest in learning and exploring new things, and cultivate little international citizens with sound personality, noble character, strong creativity and global vision.
  力迈基于20年国际教育经验,自主研发的LCAI国际幼儿课程。针对2-6岁母语为非英语的孩子,以美国本土课程为基础,从语言、阅读、美术、数学、音乐、科学、身体发展、社交能力等八个领域,习惯养成、思维构建、价值观培养三个层面,激发孩子学习和探索新事物的兴趣,培养人格健全、品格高尚、创造力强且具备全球视野的国际小公民。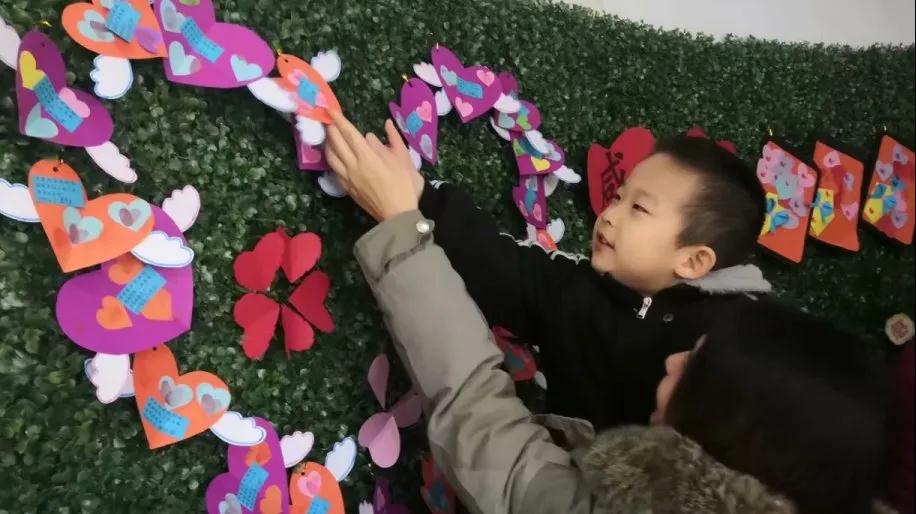 Multi-dimensional Curriculum
  多维立体化课程
  It independently developed by Limai and based on the theory of American educator John Dewey and the research results of the international "precision training" scientists composed of scientists from Europe and the United States covering early childhood psychology, neurology, brain cytology, natural science and many other fields, on the research results of 0-15 year-old children, in-depth research and discussion It combines the foundations of disciplines in many fields such as Chinese humanities, history, education, philosophy, children's law of growth, and psychology.
  力迈自主研发,通过美国教育学家约翰*杜威的思想与理念开展整个自主课程的研发。借鉴欧美涵盖婴幼儿早期心理学、神经学、脑细胞学、自然科学等诸多领域科学家组成的国际"精确培养"科学家专题关于0-15岁孩子成长过程中研究成果的基础上,深入研究、探讨和结合中国人文、历史、教育、哲学、儿童成长规律特点、心理等诸多领域学科的基础。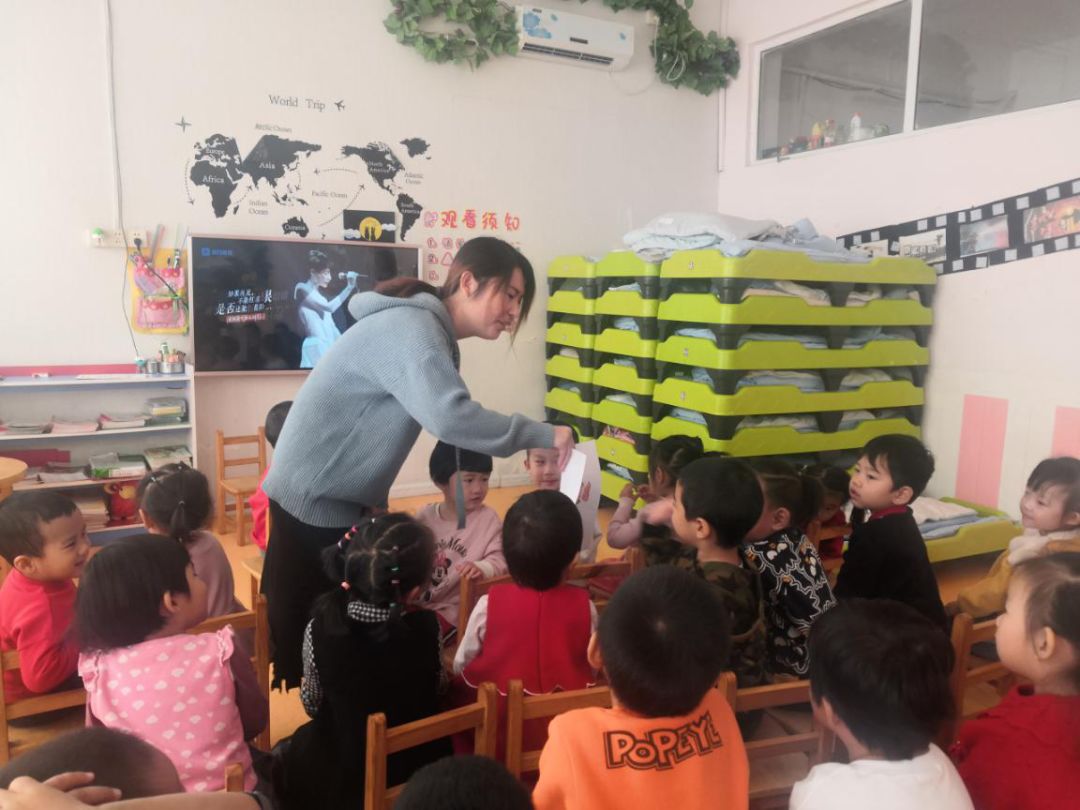 07
  Show and Celebrations
  表演和活动
  There are different themed performances and activities arranged during major festivals,such as graduation ceremony, open day, Chinese traditional festivals and sports meeting, etc.
  重大节日园内都有不同主题的演出及活动安排,毕业典礼、开放日、中华传统节日、运动会等。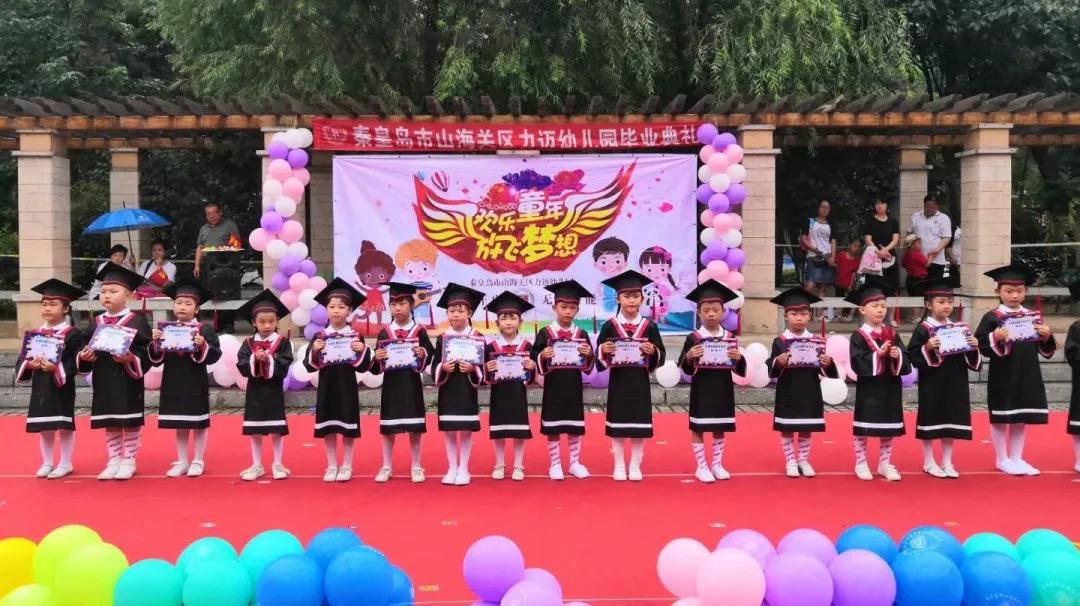 08
  Logistics security 后勤安保
  1.All staff in the campus, must perform physical examination before they can get a job with a health certificate.
  全园所有工作人员,必须经过体检,有健康证明方可上岗。
  2.The whole campus is monitored for 24 hours without dead corners to ensure the safety of the campus.
  24小时全园监控覆盖,保证园所安全。
  3.When entering and leaving campus, children are arranged to leave the campus in batches. The security guards are well equipped to protect the personal safety of children.
  上学放学期间,分批次出园入园。设有安保人员安保设备齐全,保护孩子人身安全。
  4.The on-campus staff are responsible for the diet of the teachers and students without any outsourcing. Kitchen staff must be strictly audited according to national regulations before they can take up their posts.
  园内师生饮食由在园工作人员负责,不涉及任何外包。厨房工作人员按国家规定严格审核方可上岗。
  5.Daily meals are 3 main meals and 2 extra meals with special staff responsible for meal distribution and delivery. They wear masks and gloves throughout the process and do personal disinfection and protection in advance.
  每日餐点为3餐2点制,由专人负责分餐与配送,全程佩戴口罩与手套,并做好个人消毒防护工作。
  09
  Epidemic-Related Safety and Health Work after School
  开学后疫情相关安全卫生工作
  1.Staff and children in the school will be subject to "epidemic investigations" every day, and their temperature will be measured when entering and leaving the school. Once abnormalities are found, it will be reported immediately and they will be arranged for medical treatment in isolation. We will strictly implement the prevention and control in accordance with the requirements of relevant departments.
  教职工与在园孩子将每天接受"疫情相关调查",入园出园必测体温。一旦发现异常,立即上报,并安排隔离就医,严格按相关部门要求执行防控。
  2.The Ministry of Logistics and Administration guarantees adequate inventory of disinfection supplies and health protection suppliesin the school to meet the high-intensity disinfection and cleaning work after school opening.
  后勤及行政部保障园区消毒用品及健康防护用品库存充足,以满足开园后高强度消毒清洁工作。
  3.Ventilate and sterilize the whole school in advance before school opening including environment, teaching aids, daily necessities, and increase the frequency of disinfection. Targeted use of alcohol and chlorine-containing disinfectants.
  开学前提前对园区进行通风、消毒工作,包括环境、教具、日常用品消毒, 并加大消毒频次,针对性使用含乙醇和含氯消毒液。
  4.Start initiation of disinfection measures during the high incidence of infectious diseases and strengthen of morning, noon and evening inspections and full-day health observations, increase health care doctors' inspections in the school from three times to once every two hours.
  启动传染病高发期间消毒措施,加强晨午晚检以及全日健康观察,保健医在园区巡查工作由原来的 3 次增加至每 2 小时一次。
  5.All staff in the school are fully disinfected daily must check and record body temperature at least 3 times a day.
  园区教职工每日全面消毒,园区内所有工作人员须每日至少 3 次体温检查并记录。
  6.Increase the frequency of routine disinfection and high temperature disinfection and ventilation of indoor and outdoor environments and items (such as children's toys, books, tableware, towels, beds and other children's supplies and tables, chairs, door handles, faucets, carpets and other areas that are easily accessible to children) to ensure the environment safe; at the same time, the central ventilation system is ensured to operate normally and the school air is fresh.
  增加园区室内外环境、物品(如幼儿玩具、图书、餐具、毛巾、床铺等幼儿用品和桌椅、门把手、水龙头、地毯等幼儿易接触区域)常规消毒与高温消毒及通风频次,以保障园区环境安全。
  7.Reduce group activities in the school. Outdoor and hall activities must be carried out in different classes to avoid close contact between babies in different classes. Reduce the chance of virus transmission and guide babies to wash their hands frequently.
  减少园区内的集体活动,户外、大厅活动须分班进行,避免不同班级宝宝的近距离接触,减少病毒传染机会,引导宝贝们勤洗手。
  10
  Parent Committee and Catering Management Committee
  家委会与膳食委员会
  In order to enhance the communication between school and families, to reflect the right of parents to participate and know, to speak and evaluate, and to effectively play the power of school-home education, Shanhaiguan campus sets up parent committee every semester and insists that the parent committee is the link and bridge between the preschool and the family.Catering Management Committee. The purpose is to solicit the opinions and suggestions of members of the committee to improve the refined management of food safety in the school and further improve the scientific and reasonable mix of food for young children.
  为增进家园之间的交流互通,体现家长的参与与知情权、发言和评价权,有效发挥家园共育的力量。山海关园每学期都会设有家委会,坚持家长委员会是幼儿园与家庭沟通的纽带与桥梁。膳食委员会,目的是征求膳食委员会成员的意见和建议,提升幼儿园食物安全精细化管理,进一步提升幼儿伙食的科学合理的搭配。
  11
  Why choose us
  为什么选择我们
  The educational philosophy of the integration of China and the United States
  中美相融的教育理念
  Globally influential independent innovation courses
  全球有影响力的自主创新课程
  Warmly serve every parent and treat every child with love, patience and care.
  热情服务每一位家长,爱心、耐心、细心的对待每一位幼儿
  Colorful teaching activities
  丰富多彩的教学活动
  Large playground for kids to grow up
  供孩子活动成长的大型操场
  Warm indoor environment
  温馨的室内环境
  Strict and safe environment
  严格安全的环境
  12
  Enrollment Target 招生对象
  Children aged 2-6 years old are not limited to Chinese or foreign countries. Must pass a physical health report without a history of infectious diseases.
  2-6岁适龄幼儿中外籍不限。必须通过身体健康检查报告,无传染病史。
  13
  Recruitment Classes
  招募班级
  K1 Nursery Class, K2 Junior Class, K3 Middle Class, K4 Top Class
  K1托班、K2小班、K3中班、K4大班
  14
  Campus Address 园区地址
  Limai Preschool, No.18, Section 1, South Park, Shanhaiguan District
  河北省秦皇岛市山海关区南园一段18号
  力迈幼儿园山海关园
  15
  Consulting Hotline 咨询热线
  0335-5053473/ 18630470834